Animal bedding that is healthy, economical & environmentally friendly.
•No Dust, No Allergens
•5 Times More Absorbent than Shavings
•Compares to 2 bags of Shavings
•Composts to ph Neutral Mulch in 4-6 Weeks
•Absorbs Ammonia more than any other bedding
This product is for use on cattle, horse, ponies, foals and dogs. It is a water-based formula that contains pyrethrins, a botanical insecticide.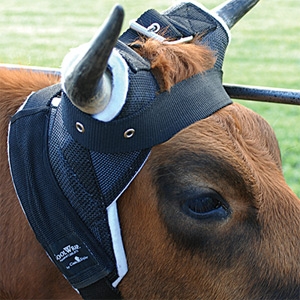 Manufacturer: Equibrand Corp
The most breathable horn wrap on the market! The Cool Wrap's breathability discourages moisture buildup, which can lead to softness at the ears and horn base, causing sore heads and head tricks. Also available in larger sizes for cast horns. A new design ensures a Clear Vision, no matter the size of the horns. Cattle will run truer, with no blind spots that can be caused by ill-fitting horn wraps.